Plan Your Visit
Authors & Illustrators
2024 Authors & Illustrators
New Presenter
Online presentation only
Gilbert-Sadler Luncheon Series Speaker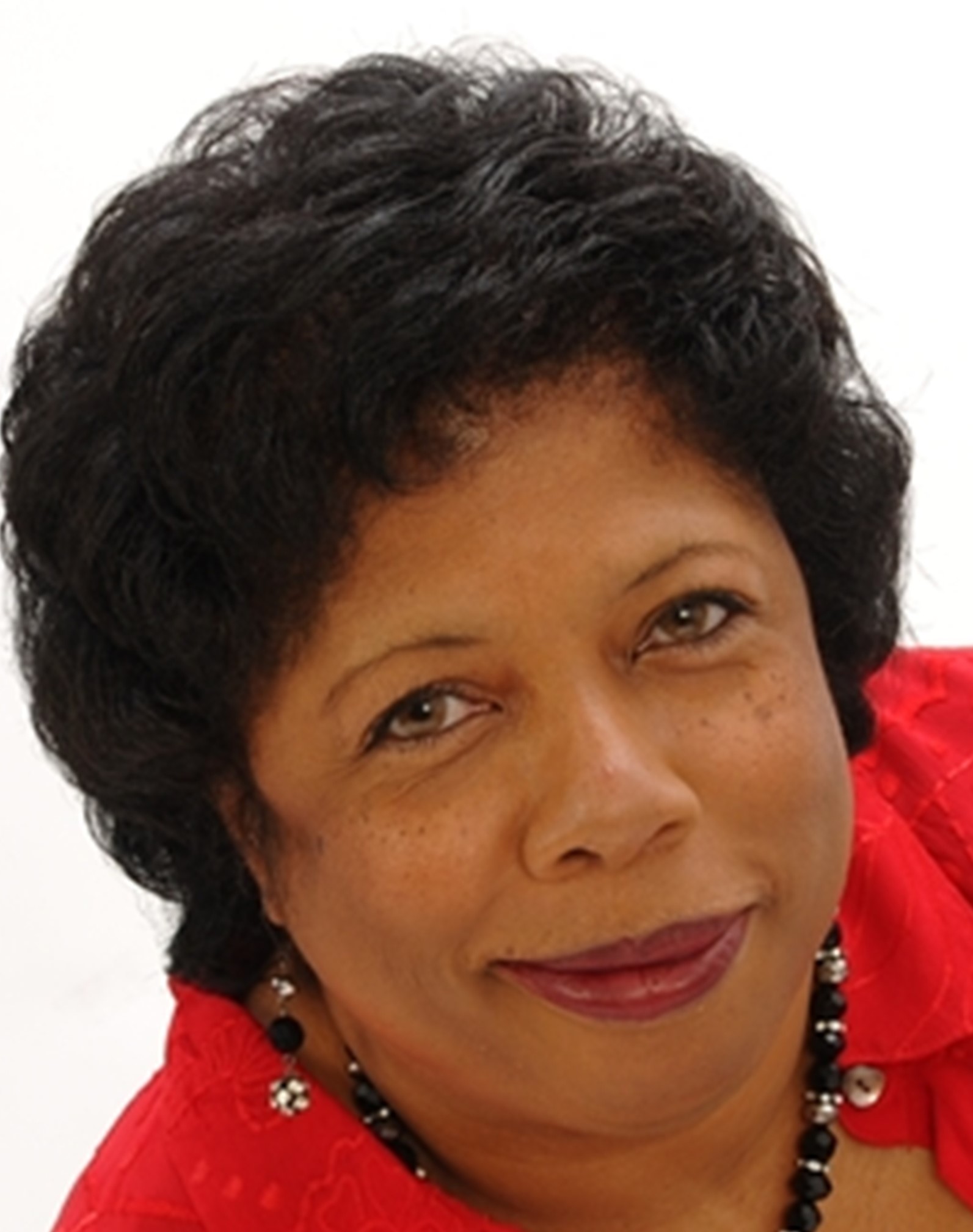 Crystal Allen is the author of five middle-grade books, including How Lamar's Bad Prank Won a Bubba-Sized Trophy, and the Magnificent Mya Tibbs series, all published by Balzer + Bray. She is Co-Director of Kindling Words East, and faculty member of Highlight's for Children. Her forthcoming book, Between Two Brothers, will release in January of 2024. Crystal lives in Texas with her husband, Reggie, and two sons, Phillip, and Joshua.
Crystal's presentation is geared for grades 6-9.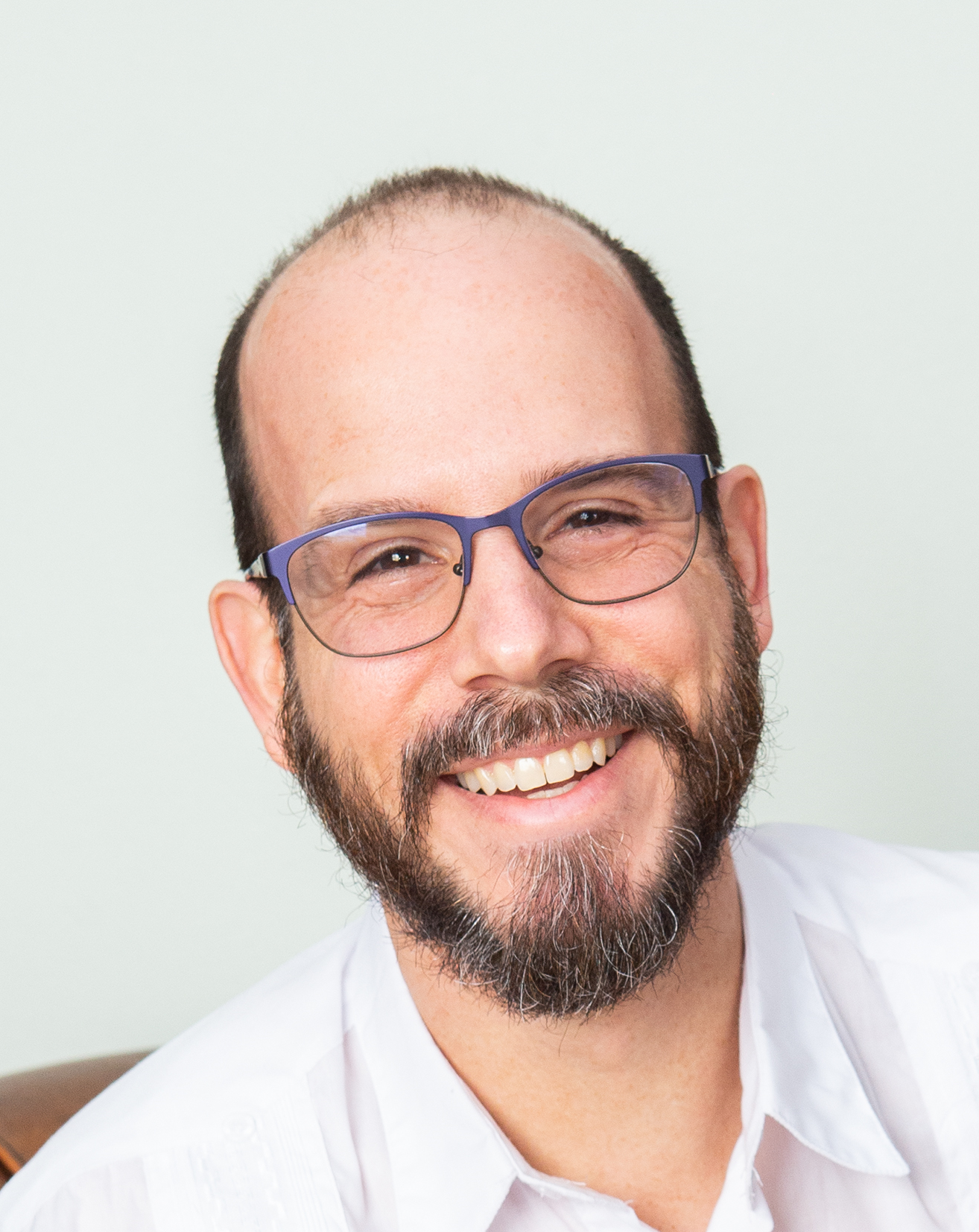 Chris Barton is the author of picture books including bestseller Shark vs. Train, Sibert Honor-winning The Day-Glo Brothers, and Whoosh! Lonnie Johnson's Super-Soaking Stream of Inventions, included on 21 state reading lists. His newest books include Glitter Everywhere! Where It Came From, Where It's Found & Where It's Going (2023) and Moving Forward (an SLJ Best Book of 2022). Other recent titles include How to Make a Book (About My Dog) and Fire Truck vs. Dragon. Chris and wife Jennifer Ziegler, author of Worser, live in Austin and co-host the children's literature video series "This One's Dedicated to…"
Chris's presentations will geared for grades 3/4 and grades 5/6.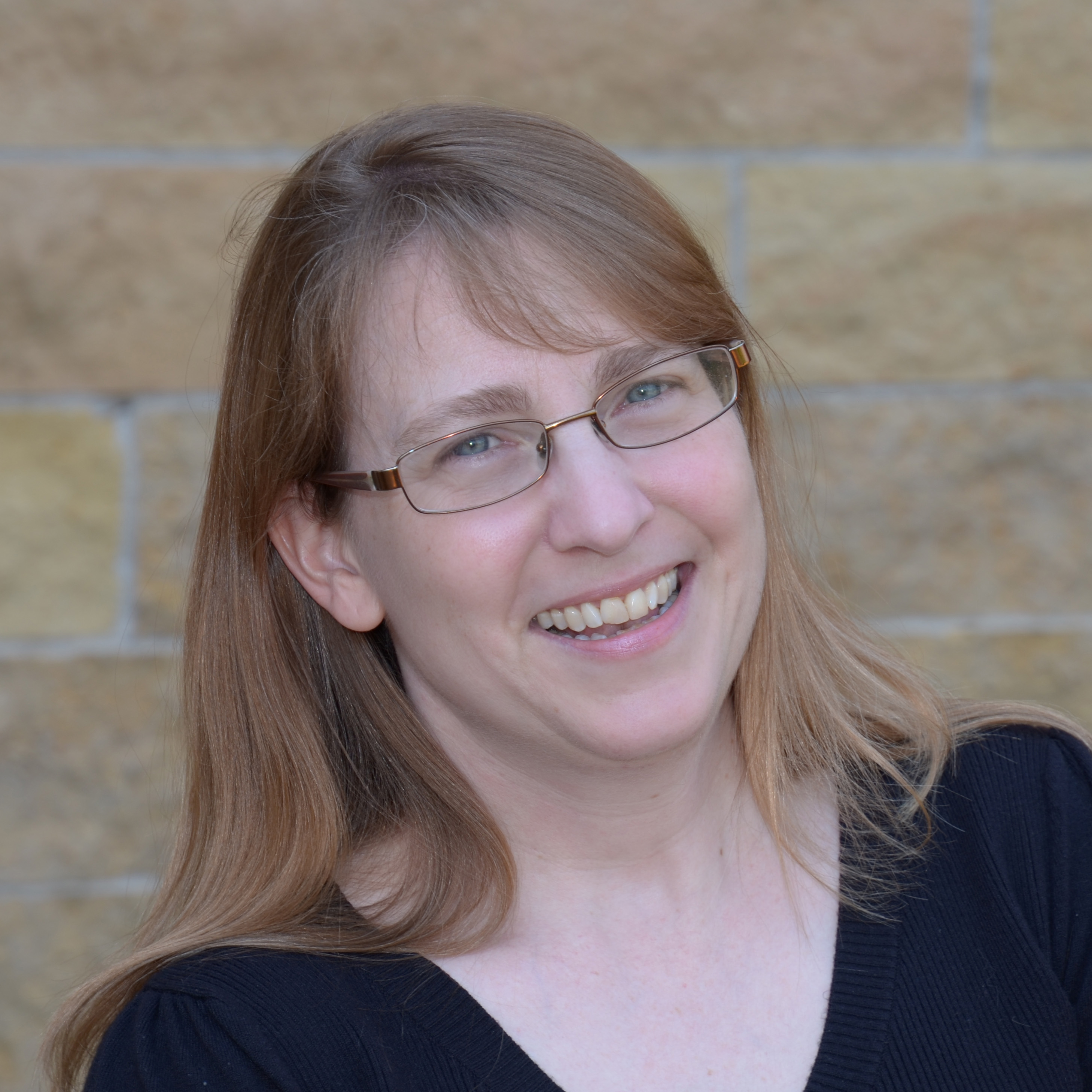 H.M. Bouwman is the author of middle grade fantasy and historical fantasy, including A Crack in the Sea and Gossamer Summer. She lives in Minnesota and teaches at the University of St. Thomas.
Heather's presentations will be geared for grades 3/4 and 5/6.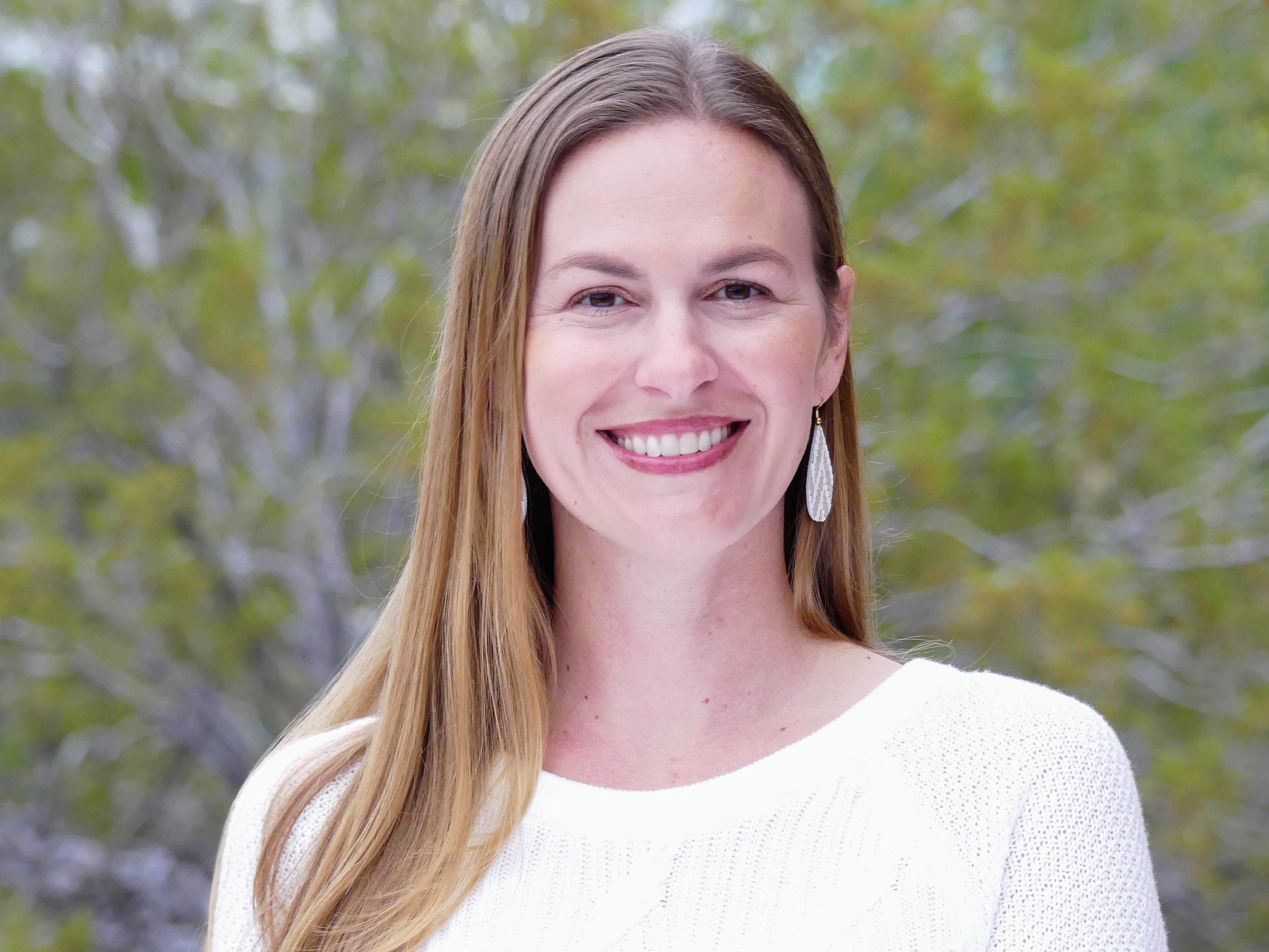 Dusti Bowling grew up in Scottsdale, Arizona, where, as her family will tell you, she always had her nose in a book. She released her first middle grade novel in 2017 and hasn't stopped writing since. Dusti's books have won the Reading the West Award, the Sakura Medal, a Golden Kite Honor, the William Allen White Children's Book Award, and have been nominated for over fifty state awards. Her books are Junior Library Guild Gold Standard Selections and have been named best books of the year by the Chicago Public Library, Kirkus, Bank Street College of Education, A Mighty Girl, Shelf Awareness, and many more. Dusti currently lives in Eagar, Arizona with her husband, three daughters, and a bunch of farm animals.
Dusti's presentations will be geared for grades 3-5 and grades 6-8.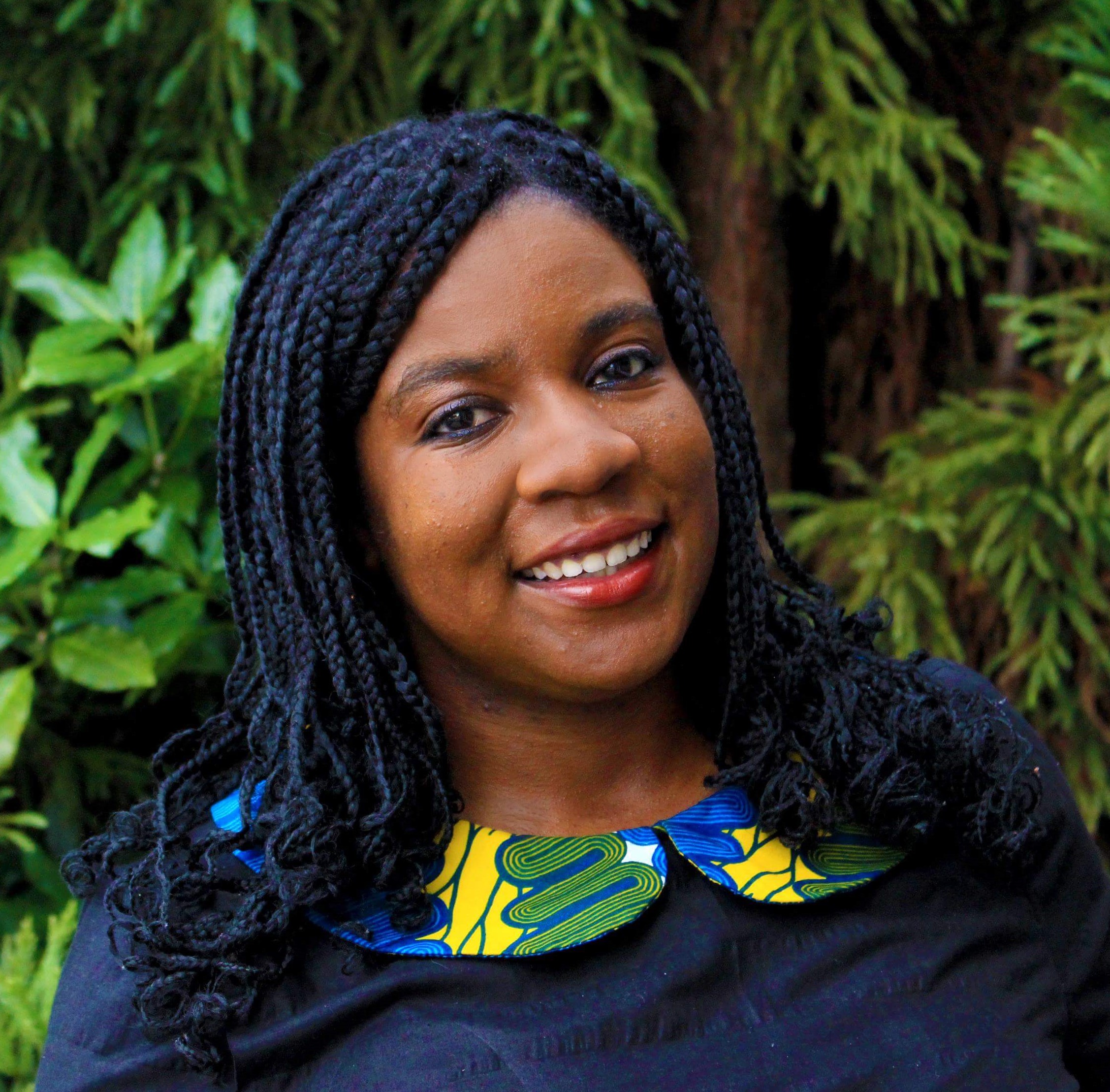 Roseanne "Rosie" A. Brown was born in Kumasi, Ghana and immigrated to the wild jungles of central Maryland as a child. Writing was her first love, and she knew from a young age that she wanted to use the power of writing to connect the different cultures she called home. She worked as an assistant teacher, journalist, and editorial intern before writing her first two young adult novels, A Song of Wraiths and Ruin, an instant New York Times best-seller, and A Psalm of Storms and Silence. Her middle grade novels, Serwa Boateng's Guide to Vampire Hunting and Serwa Boateng's Guide to Witchcraft and Mayhem, were published under the critically acclaimed Rick Riordan Presents imprint. Rosie currently lives outside Washington, D.C., where she can usually be found explaining memes to her elderly relatives or thinking about Star Wars.
Rosie's presentations will be geared for grades 4-6 and 6-8.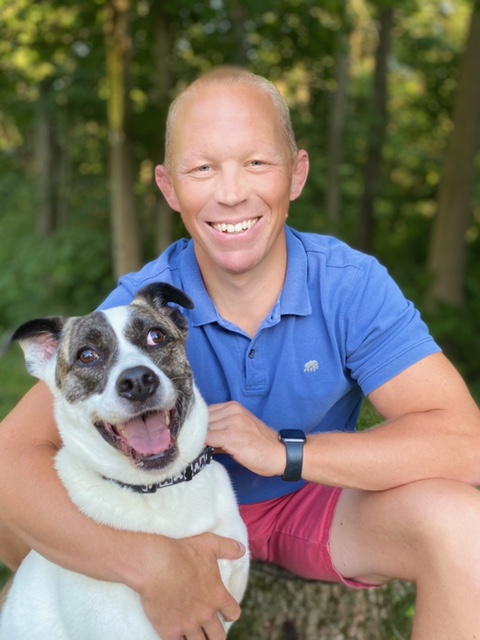 Rob Buyea taught third and fourth graders in Connecticut for six years before moving to Massachusetts, where he taught high school biology for seven years at Northfield Mount Hermon. In addition to teaching, Rob was also a high school wrestling coach. He is best known for his Mr. Terupt series, which has won numerous awards and has been translated into more than a dozen languages. He is also the author of the award-winning Perfect Score series and two stand-alone novels, What Comes Next and The Daredevils. Rob's books continue to reach classrooms near and far and have given him the opportunity to visit with students all over the world—something he loves to do.
Rob's presentations will be geared for grades 3/4, 5/6 and 7/8.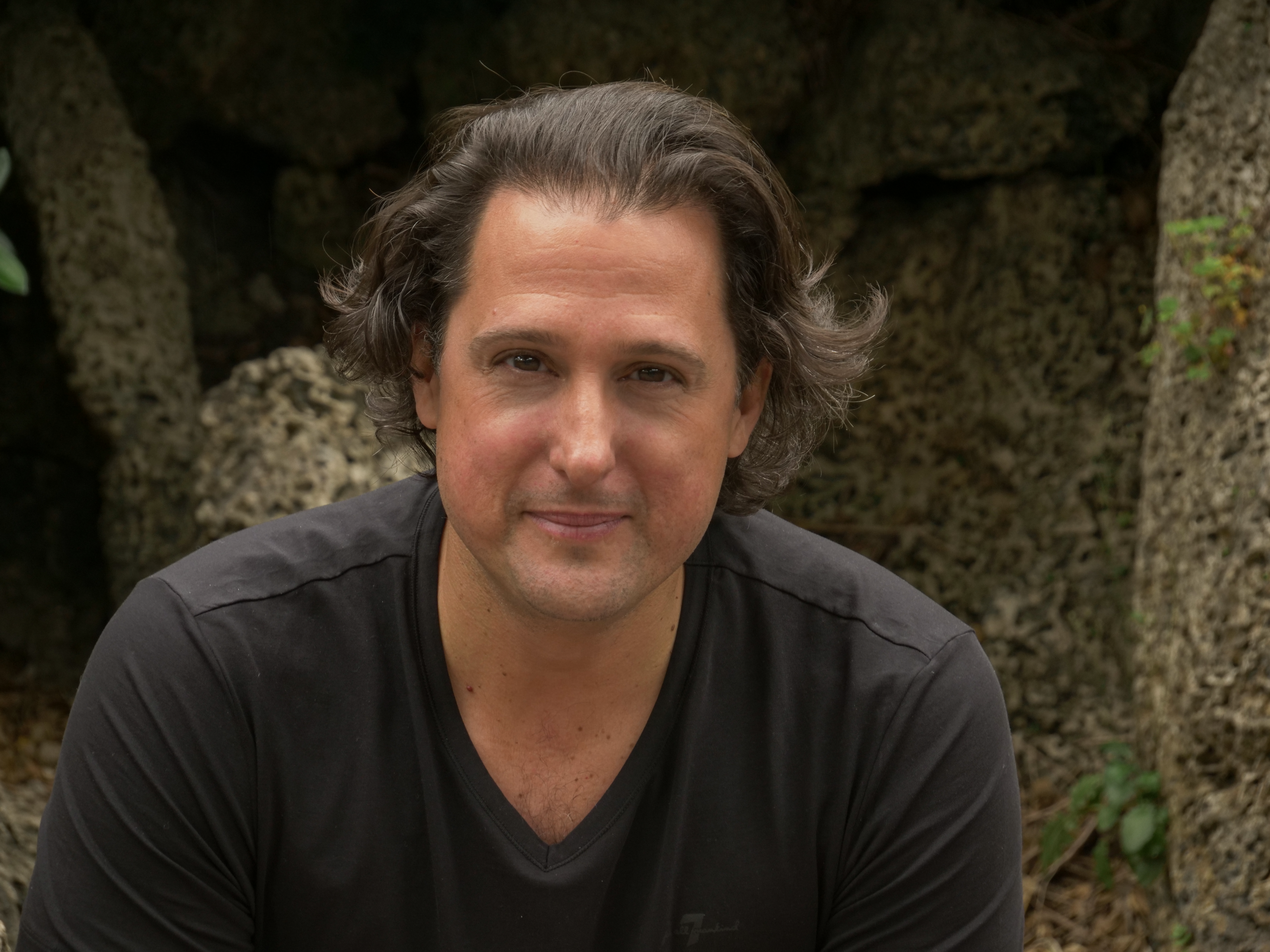 Pablo Cartaya is an internationally acclaimed author, screenwriter, speaker, and educator. His work has been featured in the New York Times and the Washington Post, and on NBC and Oprah's Booklist. Pablo has worked with Disney, Apple TV+, and Sesame Street on projects adapted from television series and movies. In 2021, he served as a judge for the National Book Award for Young People's Literature and has taught creative writing workshops and spoken at various universities and conferences throughout the world.
Pablo's presentation is geared for grades 7-9.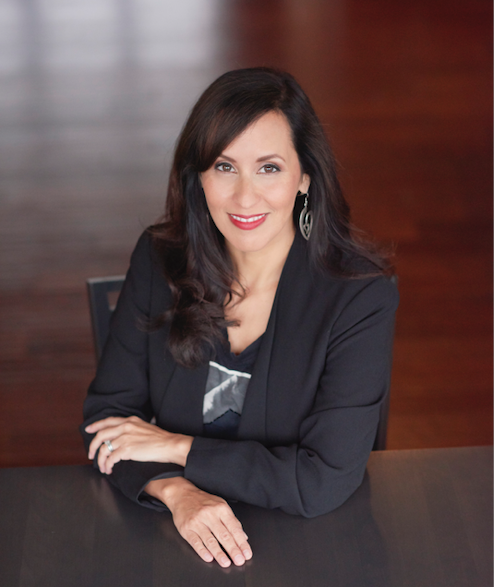 Angela Cervantes is the published author of several popular and award-winning children's novels. Her latest release is The Cursed Moon, which is Angela's first horror novel for children. Her other novels include Lety Out Loud which was named a 2020 Pura Belpré Honor Book by the American Library Association and Lead With Your Heart which is an American Girl book. Angela began writing stories when she was nine years old because she wanted books about her friends and community. In between a busy school visit schedule, Angela is working on her next novel.
Angela's presentation is geared for grades 3-6.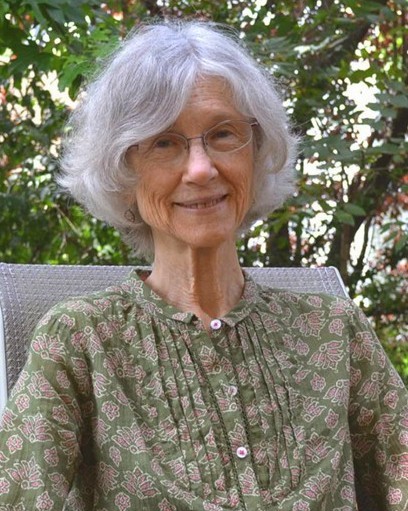 Mary Downing Hahn, a former children's librarian, has been writing children's books for over thirty years and is a perennial favorite with readers. Her books have sold more than 2 million copies and consistently win state children's choice awards. Mary's work spans a variety of genres—historical fiction, contemporary fiction, and fantasy—but she is best known for her ghost stories and mysteries. Beginning with Wait Till Helen Comes, now a classic that has been in print, selling steadily, for over twenty years, Ms. Hahn has created an oeuvre of well-loved spine-chilling tales including The Doll in the Garden, A Time for Andrew, and The Old Willis Place. Always spooky, but never overly frightening, Mary "has mastered the art of the not-too-creepy ghost story" (Kirkus Reviews). An avid reader, traveler, and all-around arts lover, Mary lives in Maryland, the state where she was born and raised and the setting of many of her books. She has two grown daughters.
Mary's presentation is geared for grades 4-8.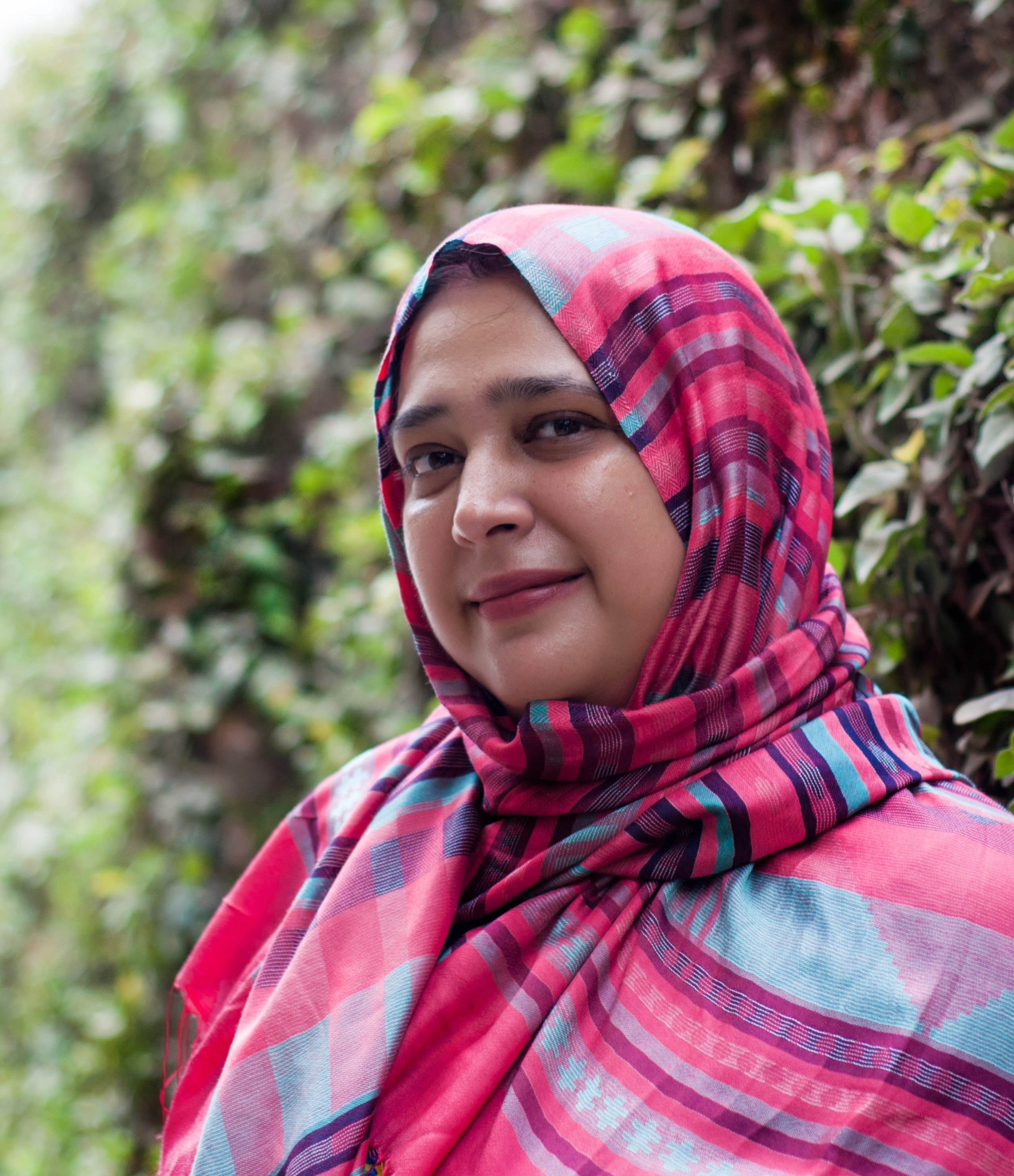 Saadia Faruqi is a Pakistani American author and interfaith activist. She writes the popular children's early reader series Yasmin and other books for children, including chapter books, graphic novels, and picture books. Her middle grade novels include A Place At The Table co-written with Laura Shovan (a Sydney Taylor Notable 2021), A Thousand Questions (a South Asia Book Award Honor 2021) and Yusuf Azeem Is Not A Hero (a 2021 Best Middle Grade Book by School Library Journal). Saadia is editor-in-chief of Blue Minaret, a magazine for Muslim art, poetry and prose, and was featured in Oprah Magazine in 2017 as a woman making a difference in her community. She lives in Houston, TX with her husband and children.
Saadia's presentations will be geared for grades 3-5 and 5-7.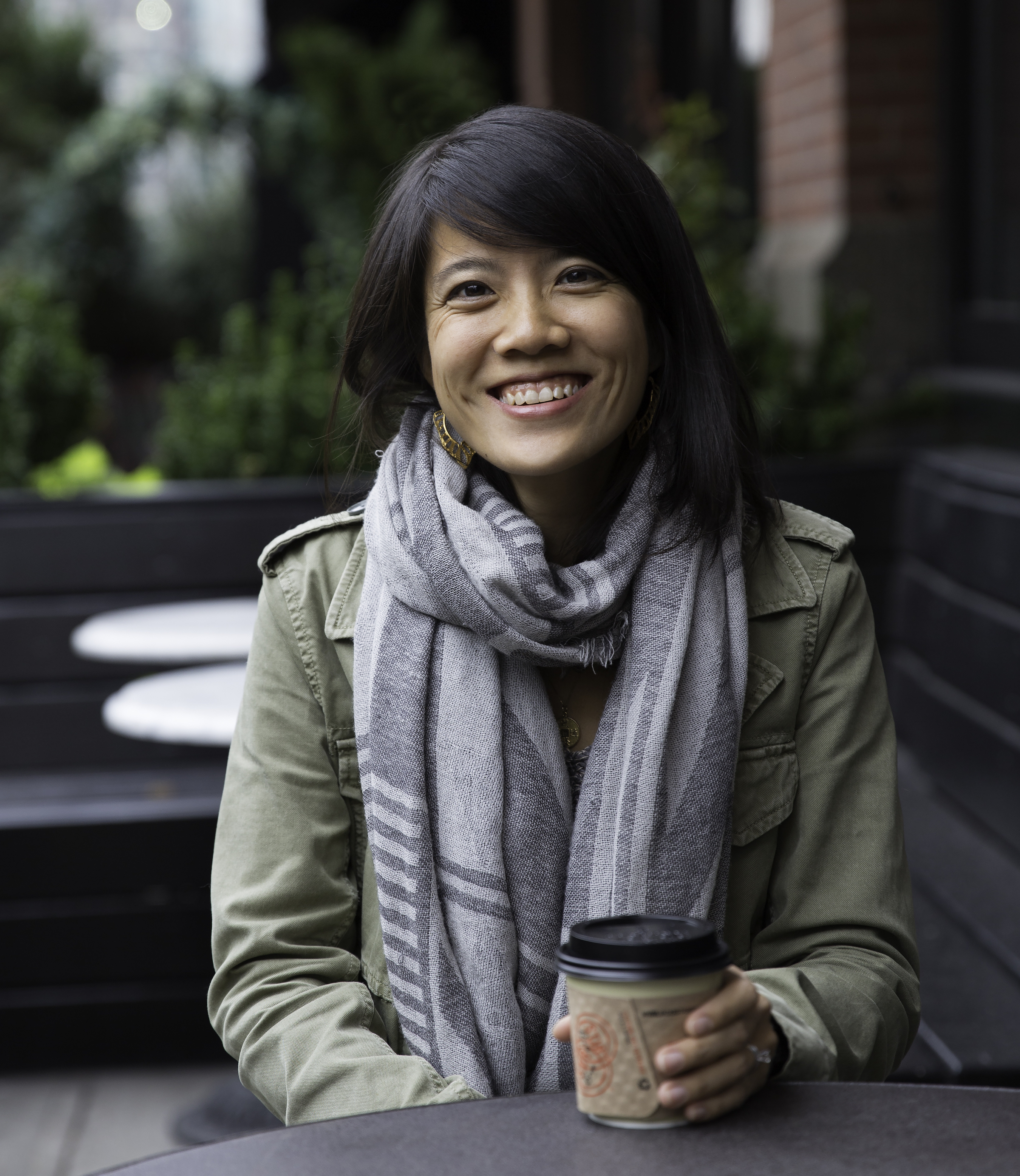 Karina Yan Glaser is the New York Times bestselling writer and illustrator of The Vanderbeekers series, a New York Times Notable Children's Book and the winner of the NYC Book Award, and the standalone novel A Duet for Home, a Publisher's Weekly bestseller and nominated for many state book awards. A contributing editor for Book Riot, Karina lives in Harlem with her husband, two teenagers, and an assortment of animals. One of her proudest achievements is raising two kids who can't go anywhere without a book.
Karina's presentation is geared for grades 3-6.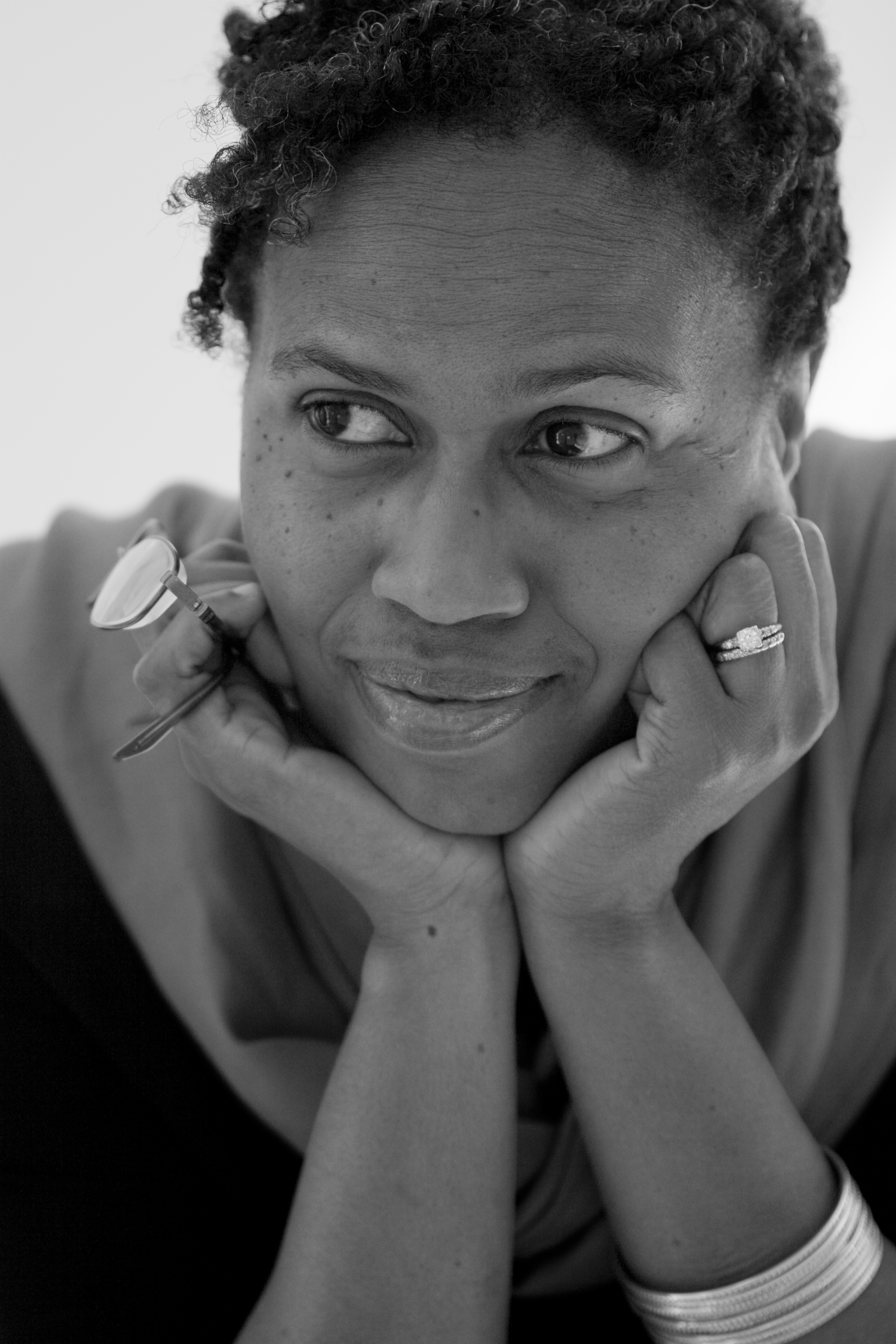 The author of several award-winning children's books, Janice N. Harrington has worked as a professional storyteller and children's librarian. Her most recent books are Hurry, Kate, or You'll Be Late and Rooting for Plants: The Unstoppable Charles S. Parker, Black Botanist and Collector. Harrington now teaches creative writing at the University of Illinois.
Janice's presentation is geared for grades 3-5.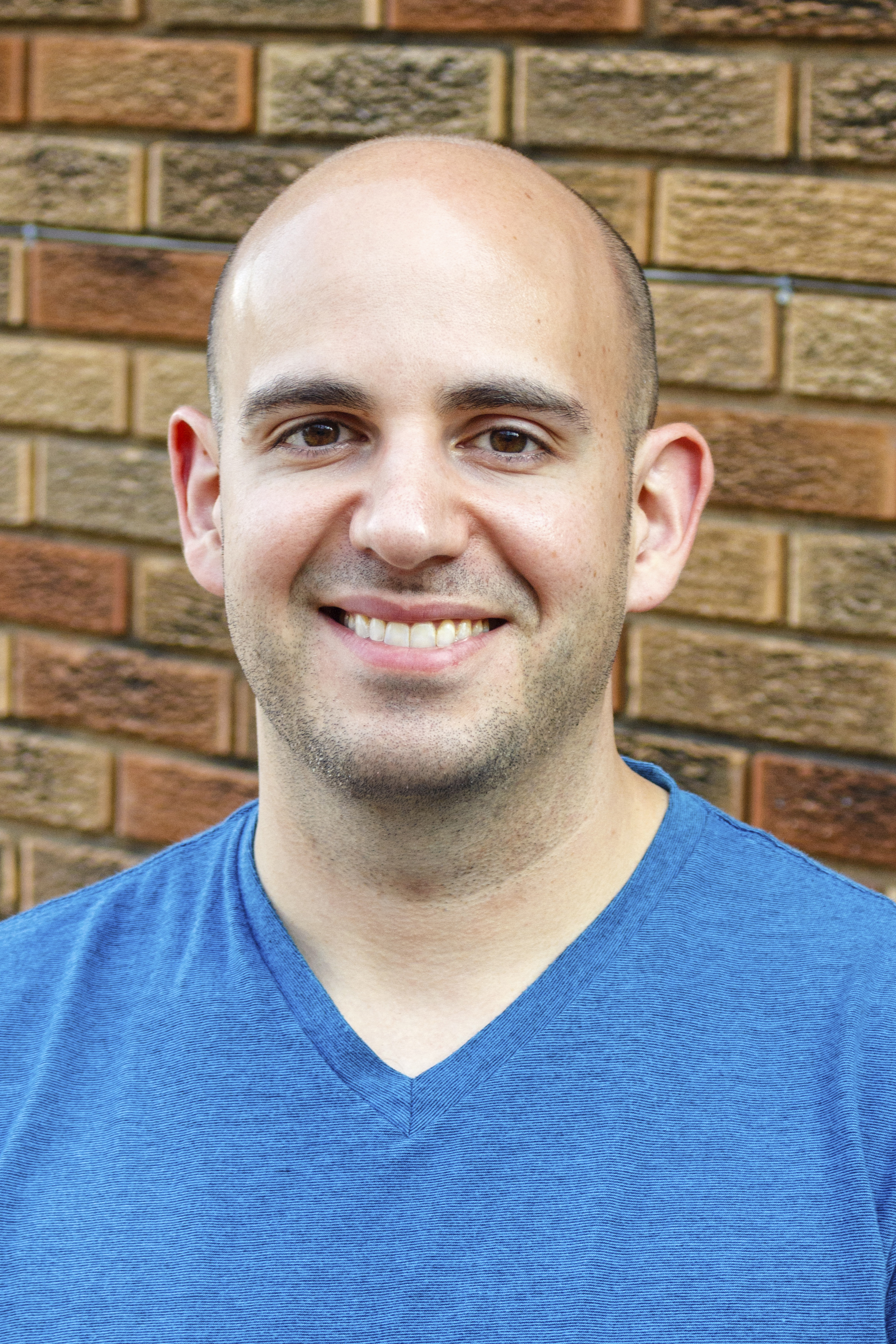 Adib Khorram is a queer Iranian-American. His books have won several awards and accolades, such as the William C. Morris Award, Asian Pacific-American Award for Literature, a Boston Globe–Horn Book Honor, a Stonewall Honor, and been named one of TIME's 100 Best YA Books of All Time. He grew up in Kansas City, Missouri, and spent his summers with his extended family in Vancouver, British Columbia. After years of trying to style his hair into a perfect middle part, he went bald instead, so now he writes about boy bands rather than singing in one. When he's not at his desk, you can find him playing his Fender Stratocaster, working on his crossovers, or trying to find decent poutine south of the 49th Parallel.
Adib's presentation is geared for grades 7-10.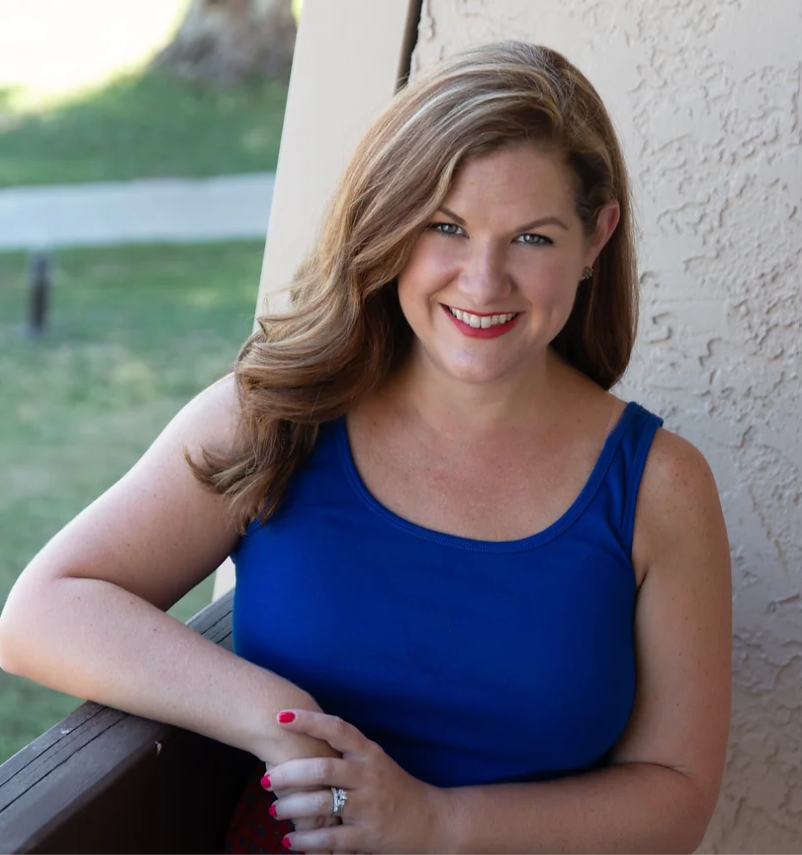 Niki Lenz lives in Kansas City, Missouri, with her husband and children. She studied elementary education at Southwest Baptist University and taught kindergarten for six years, stayed home with her tiny humans, and now teaches fourth grade. She enjoys reading, travel, glamping, polka dots, red lipstick, and oldies music. She is the author of Bernice Buttman, Model Citizen and The Stepmom Shake-up.
Niki's presentation is geared for grades 3-6.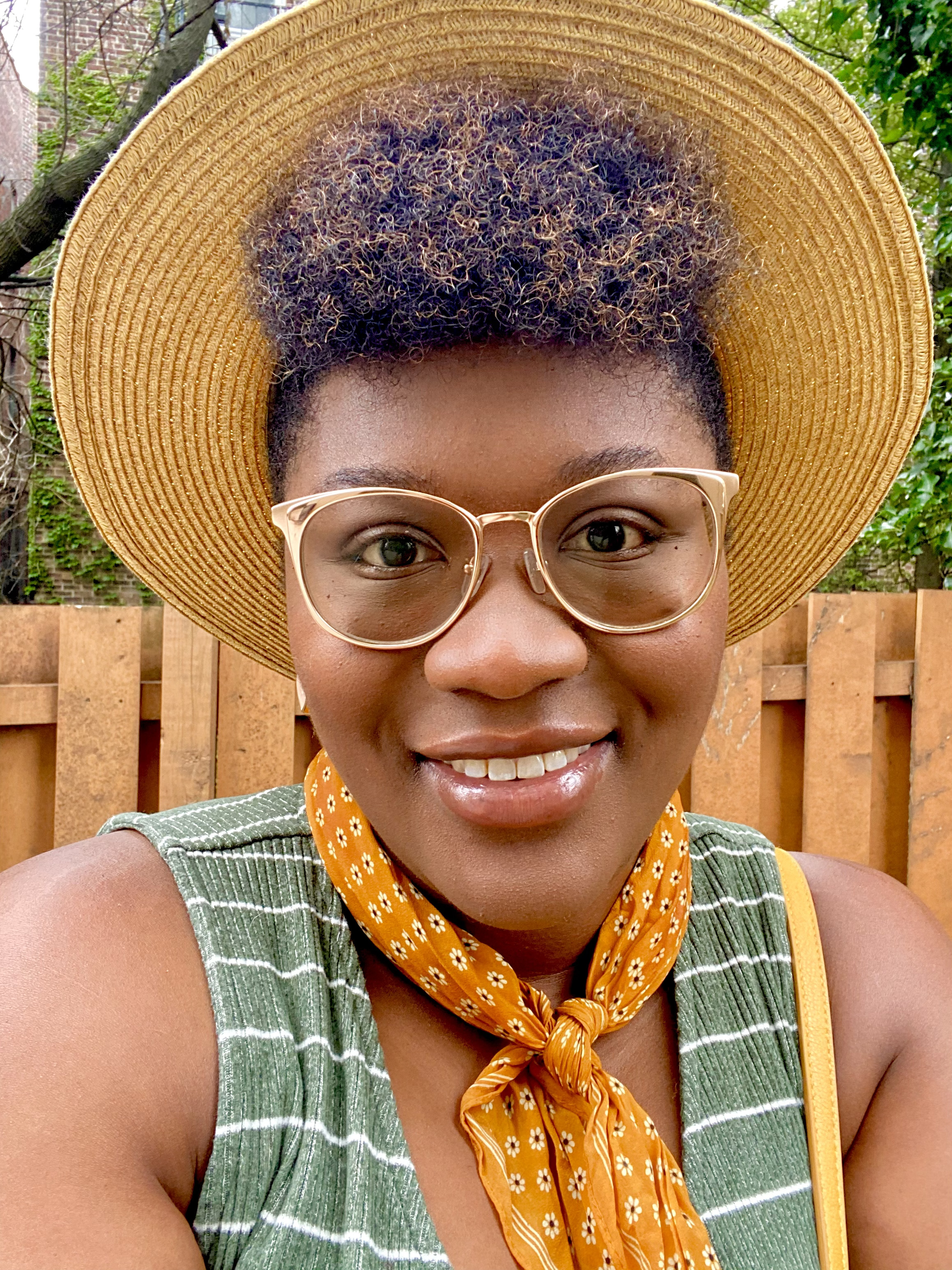 Sharee Miller is an illustrator and author best known for her acclaimed picture book Don't Touch My Hair. She recently debuted Curlfriends: New in Town, the first book in her debut middle grade graphic novel series.
Sharee's presentations will be geared for grades 3-5 and grades 6-8.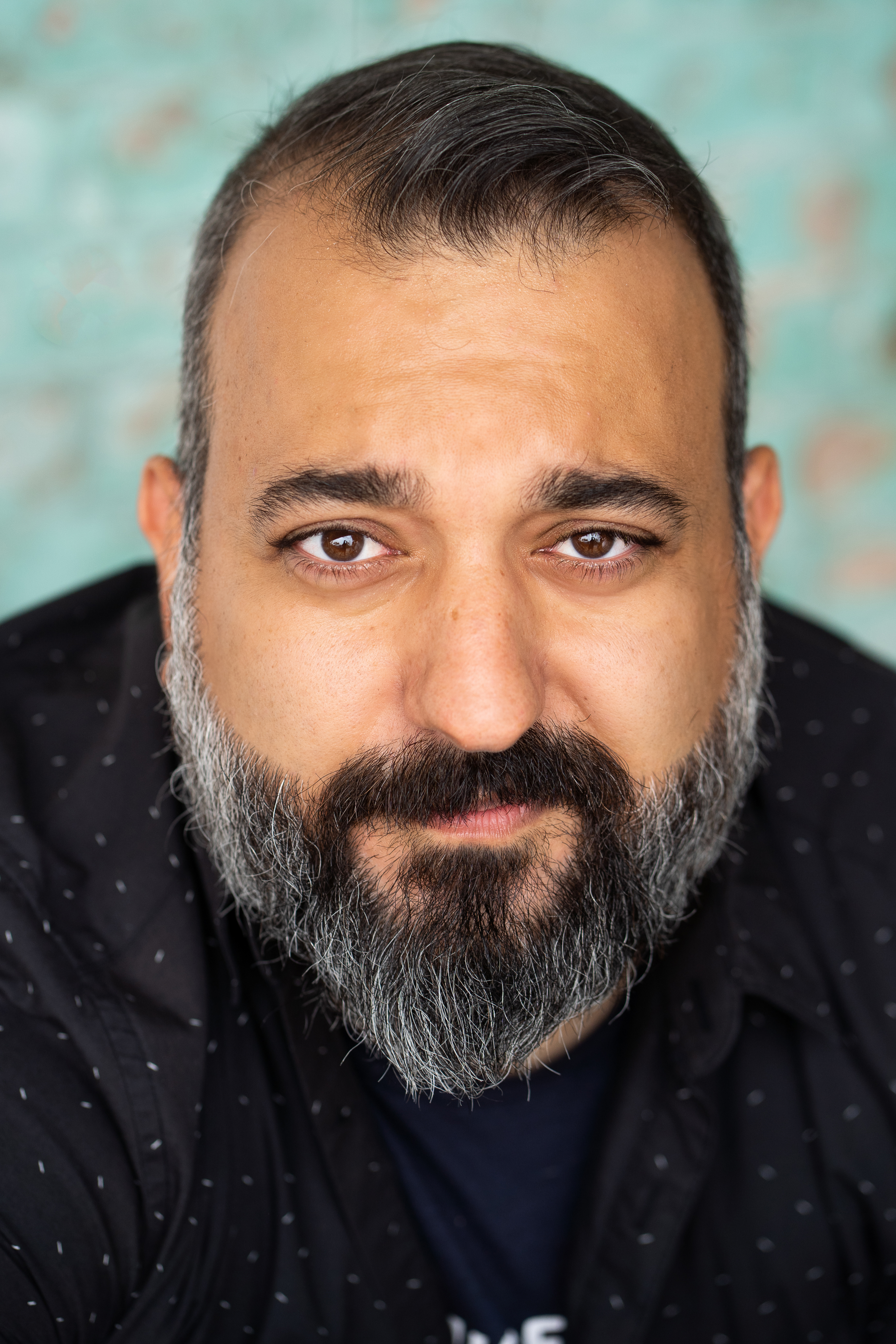 Daniel Nayeri was born in Iran and spent some years as a refugee before immigrating to Oklahoma at age eight with his family. He is the author of several books for young readers, including Everything Sad is Untrue (A True Story), winner of the Michael L. Printz Award, the Christopher Medal, and the Middle Eastern Book Award. He lives in the US with his wife and son.
Daniel's presentation is geared for grades 7-10.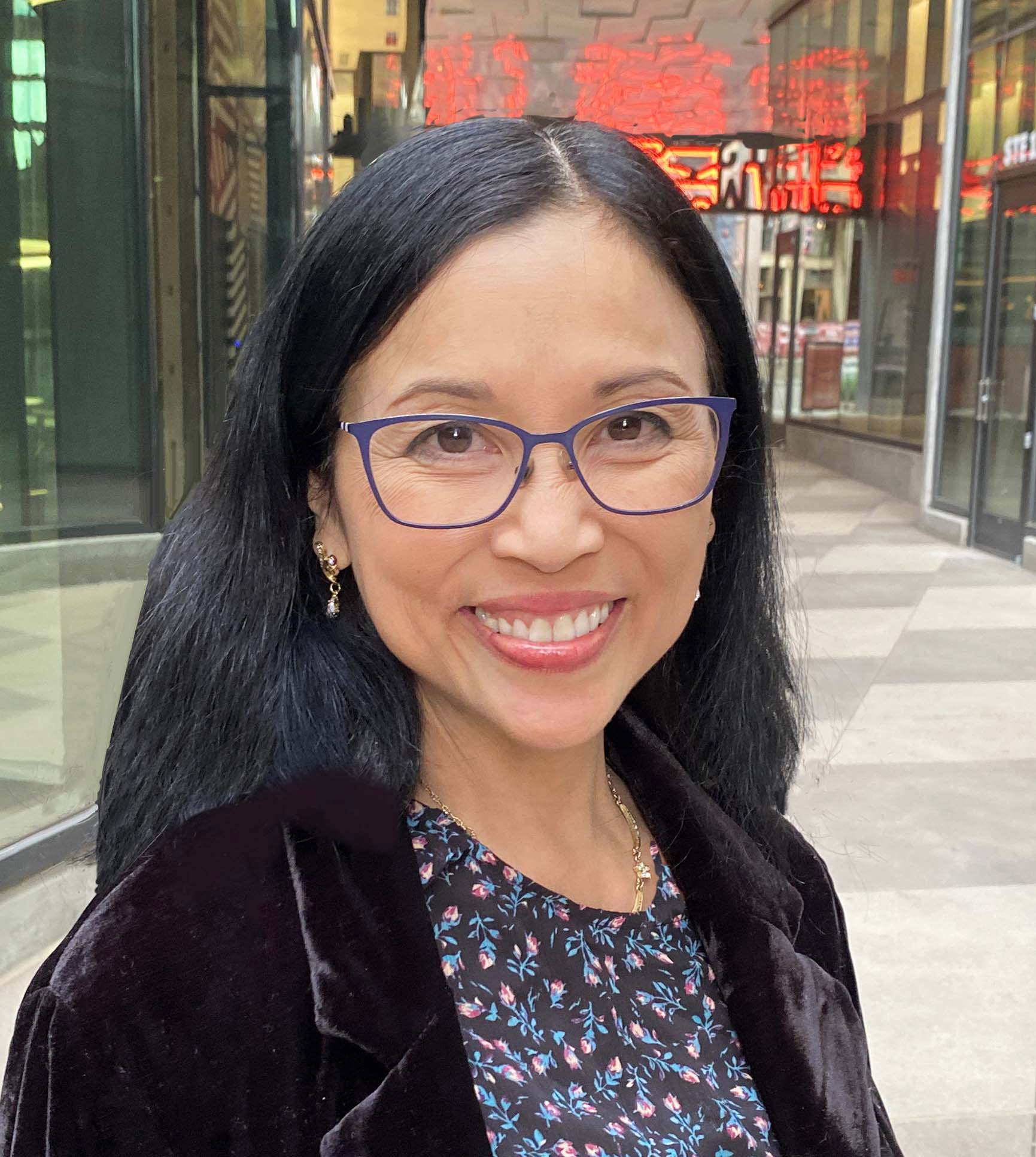 Dow Phumiruk is a children's book creator with fifteen published books and more on the way. She is the illustrator of UKLA and Cook Prize winning Counting on Katherine, by Helaine Becker, and A Life of Service, by Newbery Honor winner Christina Soontornvat. She is also one of the illustrators of Yes We Will, by NYT bestselling author Kelly Yang. Mela and the Elephant and Hugsby, both written by Dow, are Colorado Book Award finalists. She is currently illustrating a book written by renowned children's book author Jane Yolen. Dow is a retired pediatrician who teaches medical students part time. In her free time, Dow enjoys easy hikes and quick sewing projects.
Dow's presentation is geared for grades 3-5.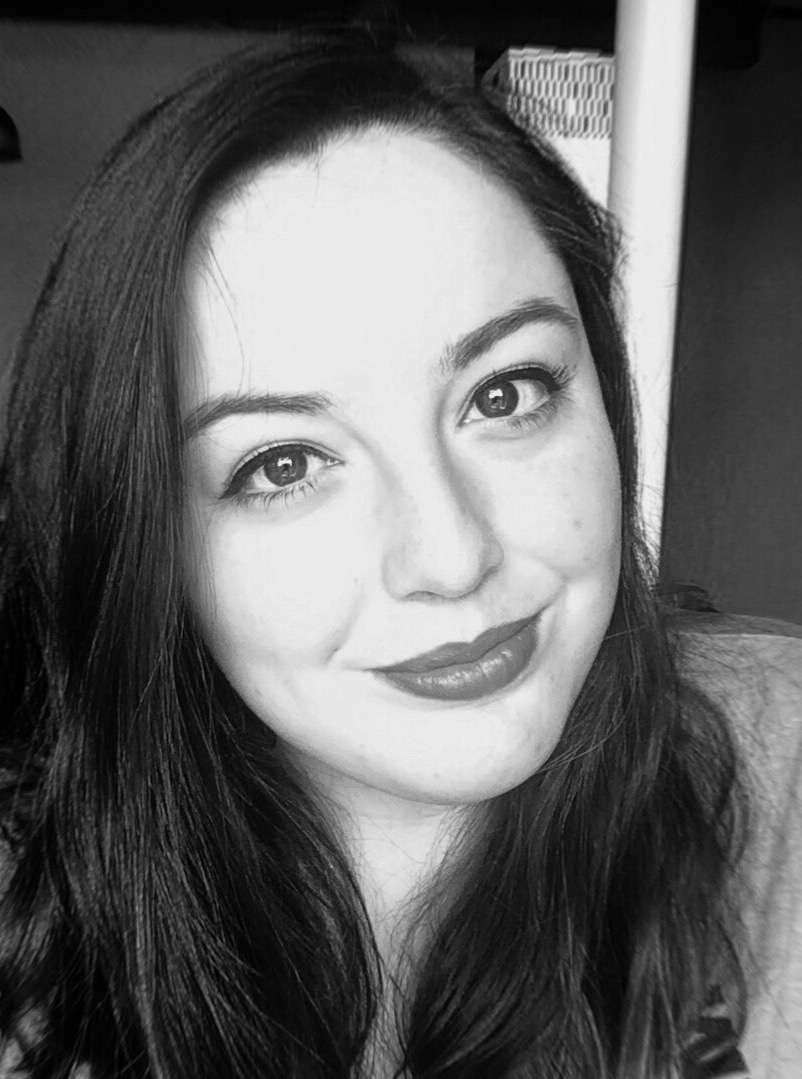 Rory Power lives in Rhode Island with her horrible cat, Scallion. She has an MA in prose fiction from the University of East Anglia, and is the New York Times bestselling author of Wilder Girls, Burn Our Bodies Down, and the Wind-Up Garden duology.
Rory's presentation is geared for grades 9-10.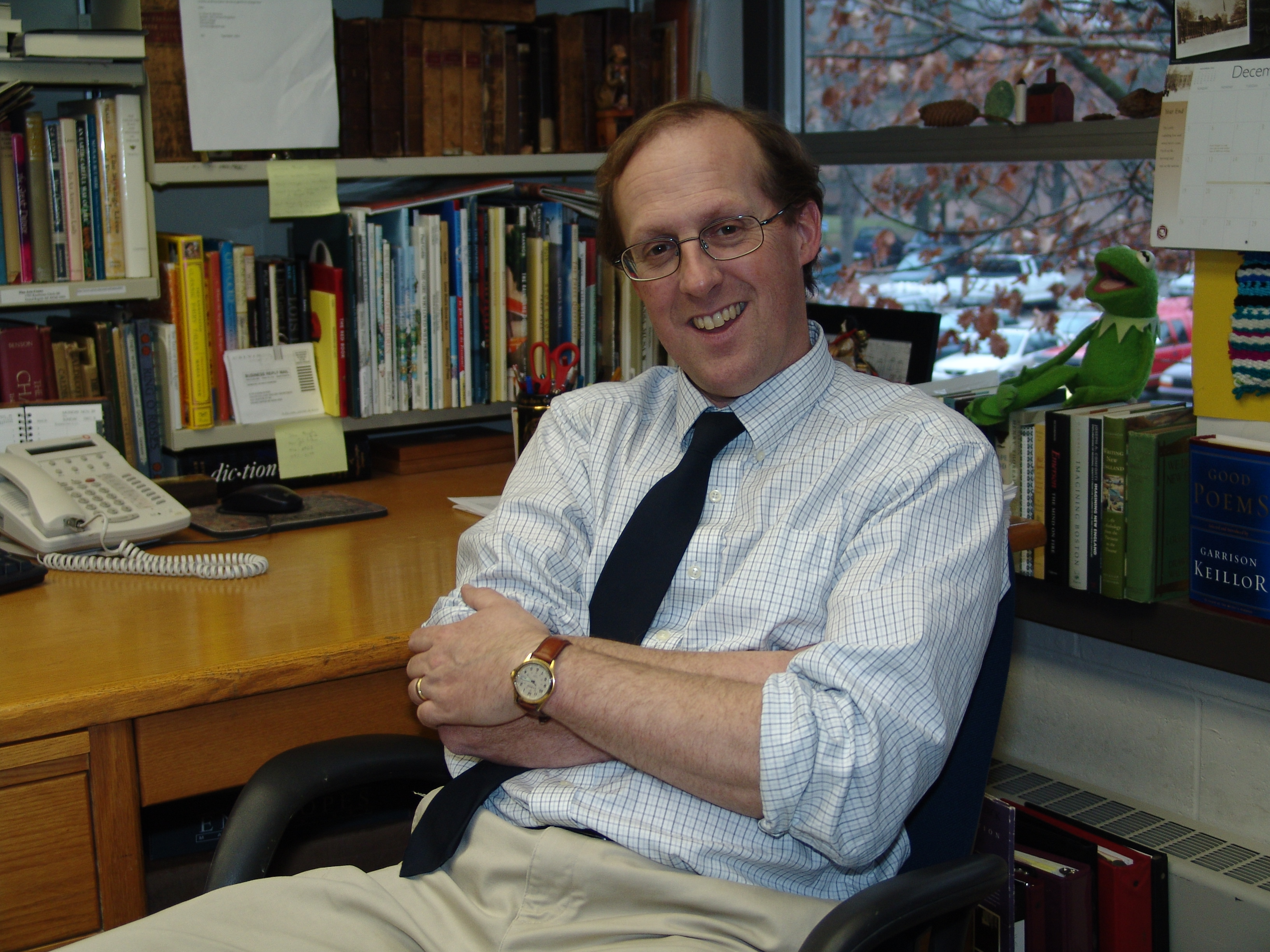 For almost forty years, Gary Schmidt has taught writing, children's literature, and medieval literature at Calvin University, in Grand Rapids, Michigan. He is the author of Lizzie Bright and the Buckminster Boy--a Newbery Honor books--and The Wednesday Wars--both a Newbery Honor and Printz Honor book--and Okay for Now--a National Book Award finalist. Recent novels include The Labors of Hercules Beal, Just Like That, Orbiting Jupiter, and the soon to be released Jupiter Rising. He lives in Alto, Michigan, in a 200-year old farmhouse--along with his Border collie. He gardens--along with the Border collie--and splits wood for the coming winter--along with the Border collie--and writes--with the Border collie curled under his desk.
Gary's presentations will be geared for grades 5-7 and 8-10.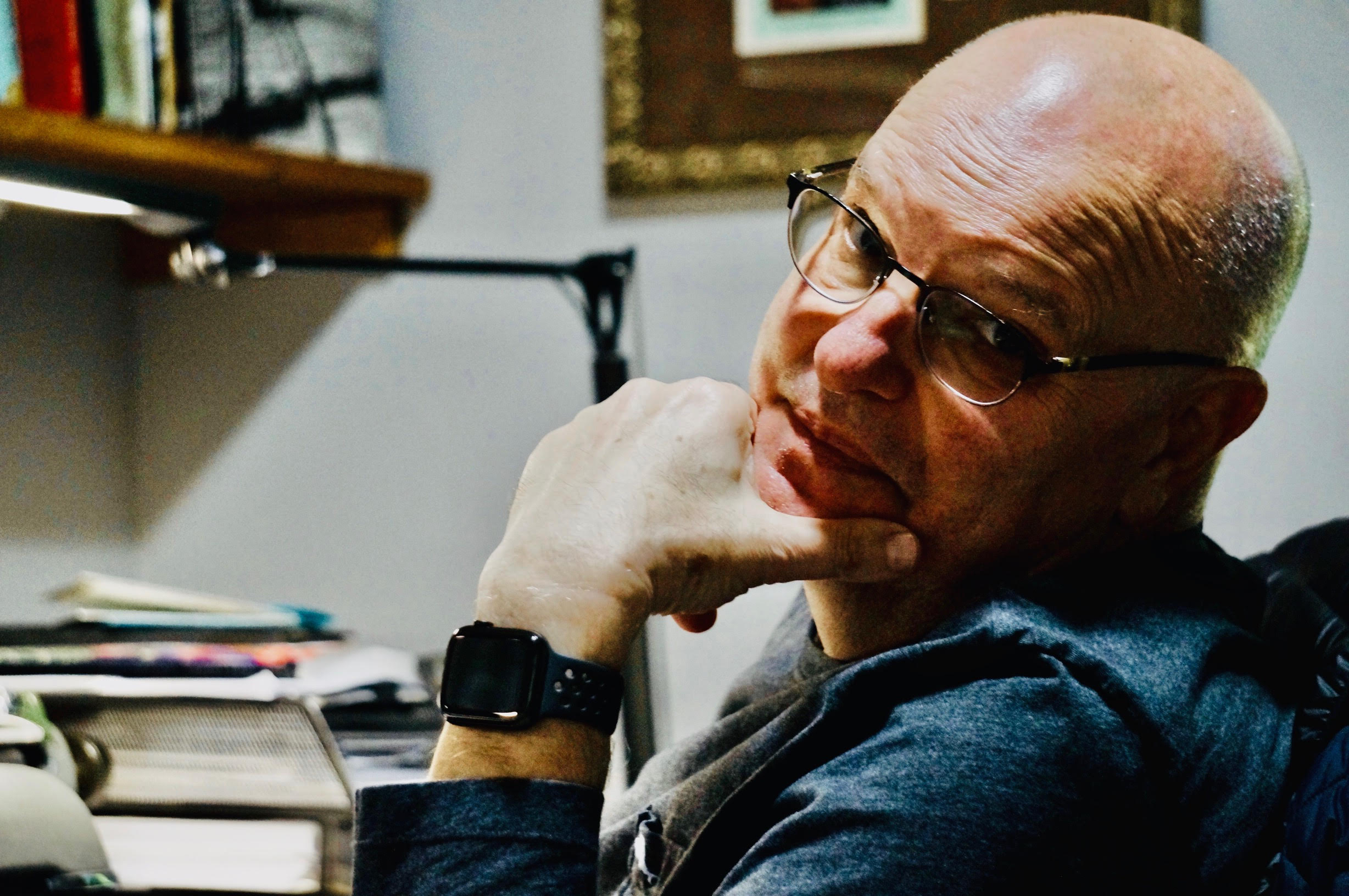 New York Times best selling author Roland Smith has written over 50 books. His 30th novel is The Switch. His most recent novels are The Wildes series. His most recent nonfiction book is They Are Here!
Roland's presentation is geared for all grades.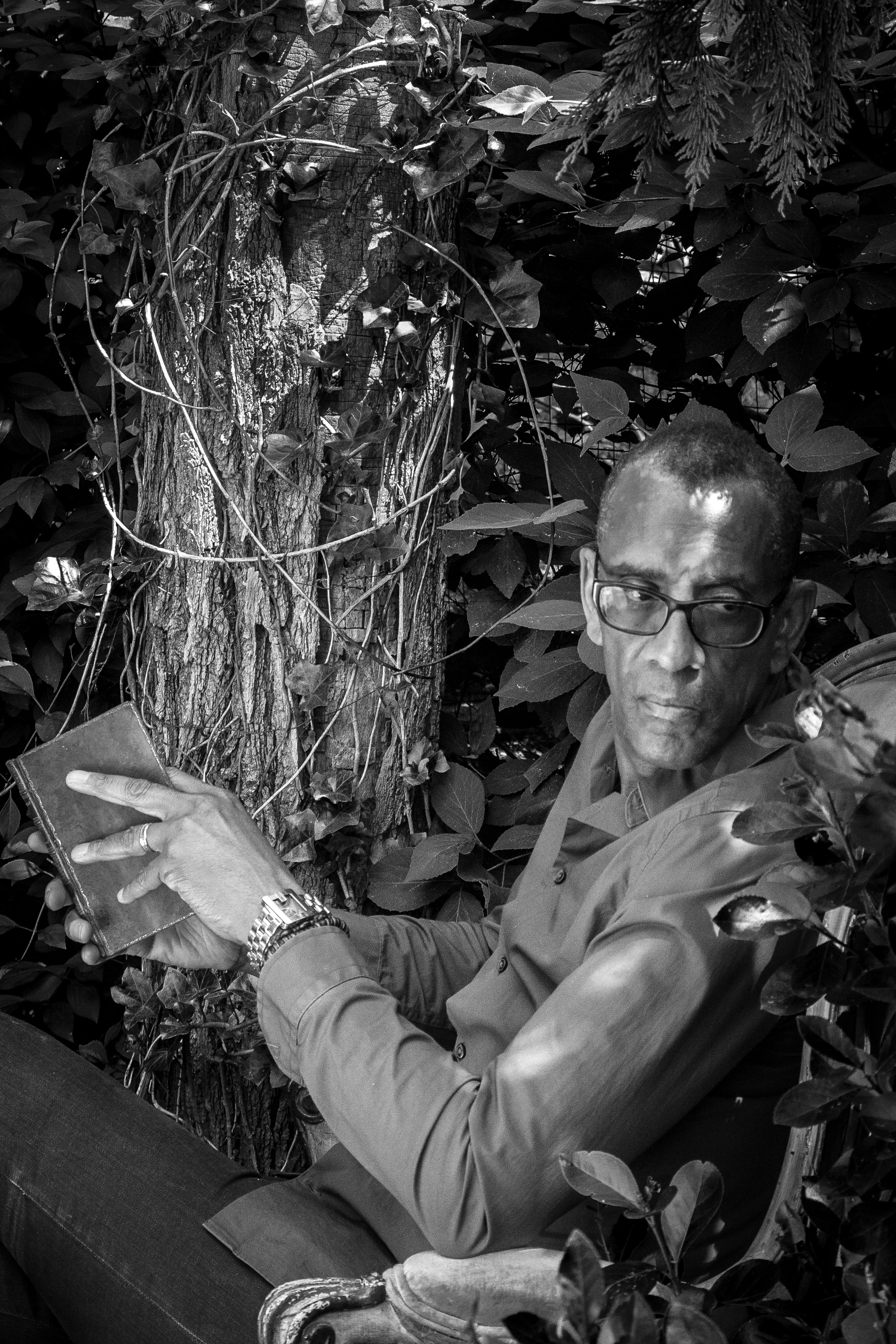 Ronald L. Smith is an award-winning author of several middle grade novels including Black Panther: The Young Prince Trilogy; Hoodoo; Where the Black Flowers Bloom; Gloomtown; and The Owls Have Come to Take Us Away. He has also contributed to the anthologies The Hero Next Door, Hope Wins and Recognize: An Anthology Honoring and Amplifying Black Life. Ronald grew up on Air Force bases and has lived in Japan, Maine, Alabama, Michigan, South Carolina, and a bunch of other places he doesn't remember. As a boy, he loved to read, especially fantasy and science fiction, and this inspired his lifelong passion of the fantastical. Before becoming a full-time writer, he worked in advertising and wrote television commercials for big corporations, helping to sell everything from cheeseburgers to automobiles to airlines. Without a doubt, he's much happier writing for kids.
Ronald's presentation is geared for grades 5-6.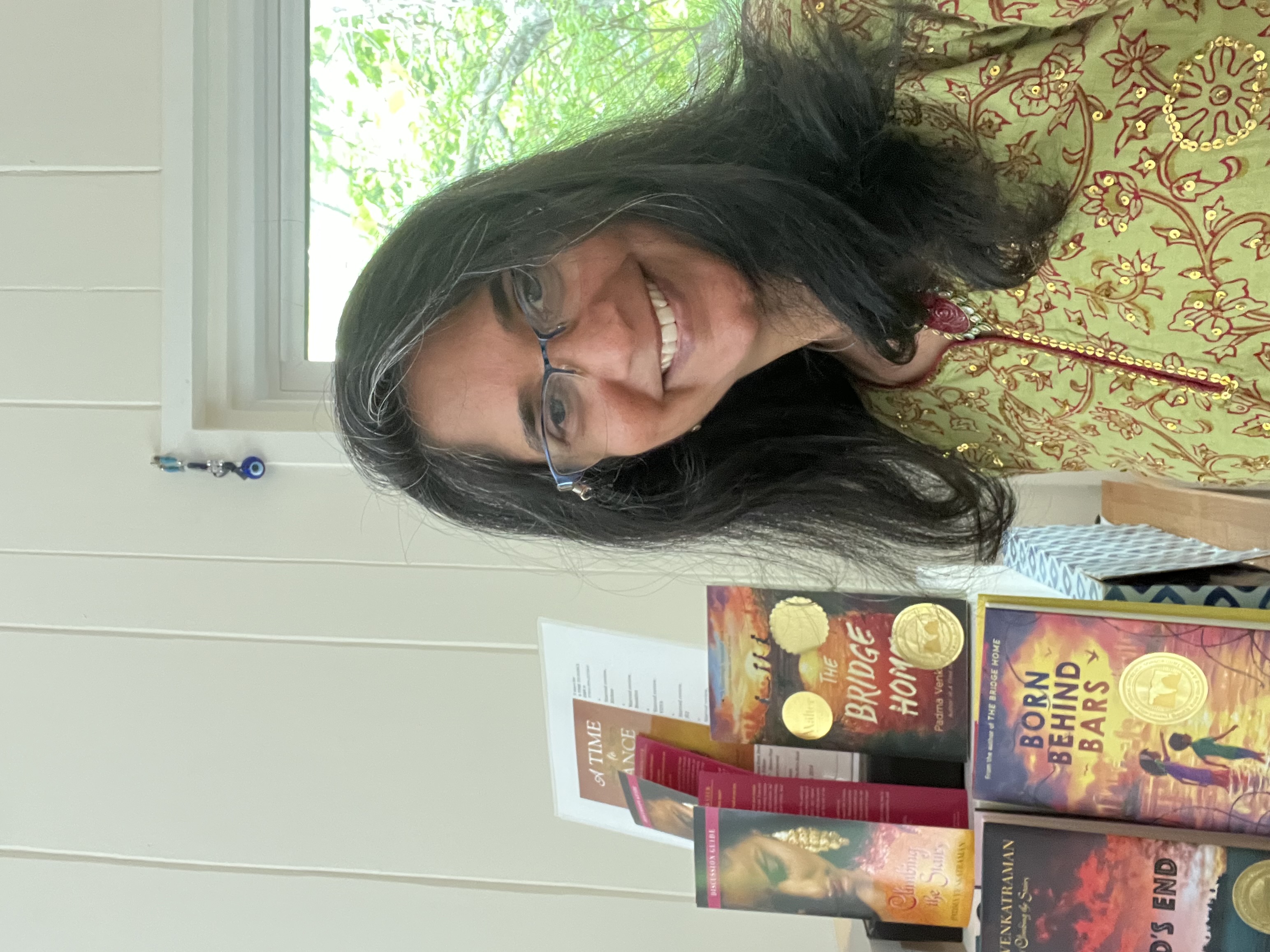 Padma Venkatraman is the author of Born Behind Bars, The Bridge Home, A Time to Dance, Climbing the Stairs and Island's End, which have secured over 20 starred reviews, been shortlisted for over 20 state awards, and sold over 1/4 million copies. She is the winner of a Walter Dean Myers Award for Outstanding Children's Literature and a Golden Kite, a three-time South Asia Book Award winner, and the winner of two Julia Ward Howe Awards, two Paterson Prizes, two Nerdies, two Malka Penn and Sakura Medal Finalists; Prix des Libraries, Storytelling World and Litterado honors etc. Her work has frequently appeared on the ALA Notable, Kirkus, Booklist Editor's Choice, NYPL, Chicago Public Library, Bank Street and numerous other best book lists. Before becoming a full-time author, Dr. Venkatraman conducted research in oceanography and environmental engineering. She loves doing writing workshops and speaking to audiences of all ages about reading and diversity, and has been the featured author at international festivals and presented the opening keynote address at NCTE/ALAN, and other prestigious venues. When she's not writing or speaking, she enjoys hiking with her family. Born in India, she immigrated alone at age 20 and is now an American citizen.
Padma's presentations will be geared for grades 4-6 and grades 7-8.
Beth Vrabel is the author of a dozen middle grade novels, including the critically acclaimed To Tell You the Truth, The Newspaper Club, When Giants Burn, and the Pack of Dorks series. She lives in Canton, Connecticut, with her family, two spoiled dogs and flock of chickens. She can't clap to the beat nor be trusted around Nutella.
Beth's presentation is geared for grades 3-5.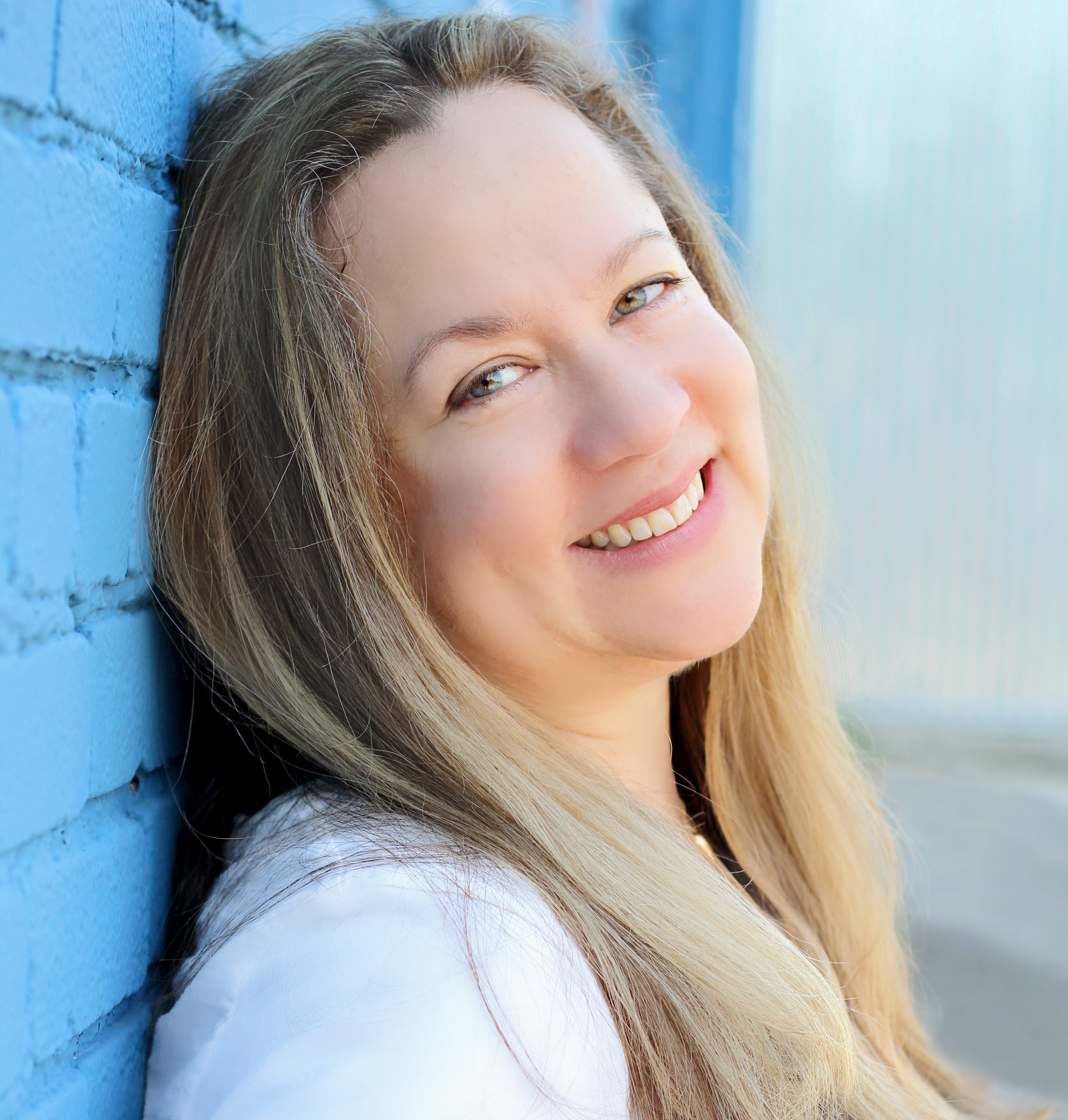 Jennifer Ziegler is an author of over two dozen books for young adults and middle graders, including such titles as Worser (named one of the best books of 2022 by The New York Times, Kirkus Reviews, and Booklist), How Not to Be Popular (a Lone Star List selection and an International Literary Associations Young Adults' Choice Pick), and the Brewster Triplets middle grade series (Revenge of the Flower Girls, Revenge of the Angels, Revenge of the Happy Campers, and Revenge of the Teacher's Pets). She is also a former middle school ELA teacher and is currently on the faculty of Vermont College of Fine Arts' MFA program on Writing for Children and Young Adults. When not writing or teaching, she can be found reading, exploring, doing puzzles or word play, and trying to keep her Wordle streak going. Jennifer lives in Austin, Texas with her husband, author Chris Barton.
Jennifer's presentations will be geared for grades 4-6 and grades 6-8.