Plan Your Visit
Bookmark Contest
Bookmark Contest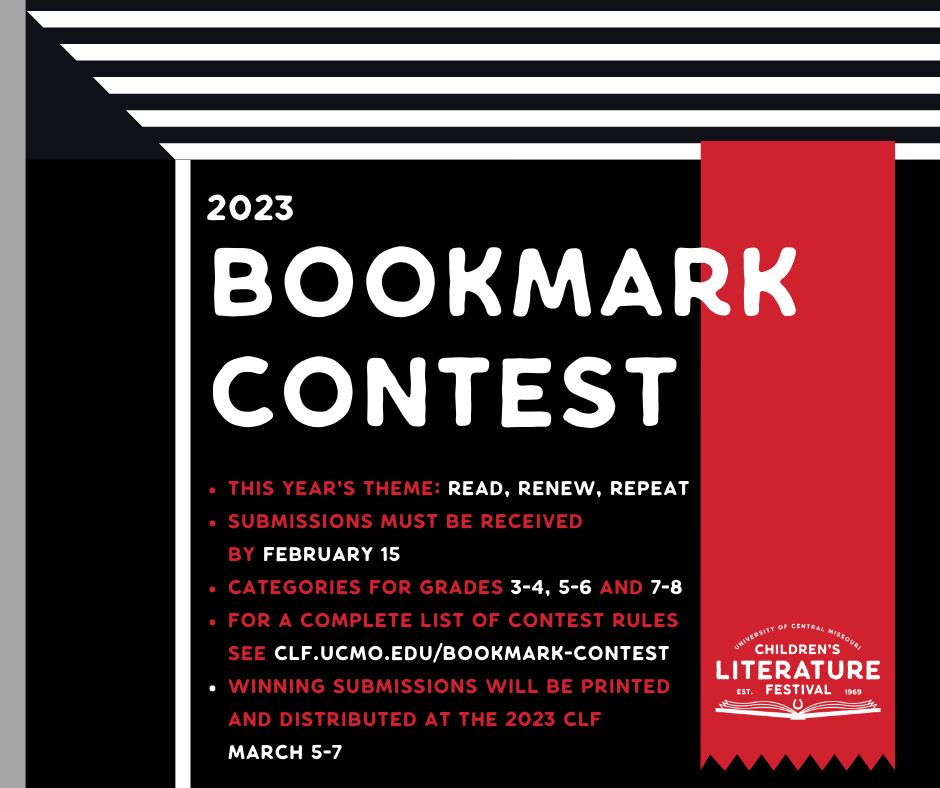 Calling all CLF student artists: the 2023 Bookmark Contest is underway!
Use the below form to draw a colorful bookmark inspired by this year's theme: Read Renew Repeat. We'll choose a winner from each of the three grade groups, and display the winners as well as ALL the entries during our 2023 Festival. Plus, the winners from each group will have their bookmarks professionally printed and distributed during the Festival. All entries must be received by 5pm, February 15, 2023. Entries may be dropped off, mailed or submitted digitally. Digital submissions should be in JPG, PDF, or TIF and must be a high quality file of at least 300 ppi. Homeschoolers are welcome to join!
The grade groups are:
Grades 3 & 4
Grades 5 & 6
Grades 7 & 8
Show off your amazing talent and love for books!
Download the form linked below: